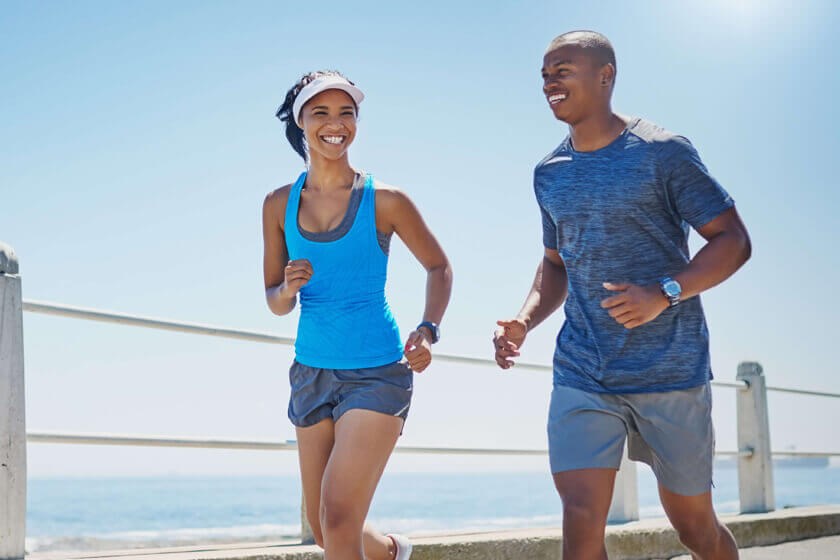 The majority of people can comprehend the importance of having a clean and luminous smile. To some patients, a smile could be a part of a friendly disposition. Meanwhile, others may consider it a tool to show contentment when they're among their family and friends. When you have a smile that is both clean and cosmetically appealing, achieving an enhanced quality of life can be much easier. Oral health can influence many factors of overall wellness, ranging from proper biting and chewing capabilities to your general bodily health, even including the mentally influenced elements of self-confidence. That's why the dedicated staff at Waterside Dental Care strives to help each of our patients gain a luminous, stunning smile that encourages an improved quality of life. If you have concerns regarding how your own dental and overall physical health can be linked, we welcome you to view this blog and figure out just some of the ways in which living an enhanced lifestyle usually begins with your dental wellness.

DENTAL WELLNESS CAN INFLUENCE EVERYONE'S PHYSICAL HEALTH
A number of Richmond, TX people are shocked to learn that certain dental conditions, as well as the total health of their smile, could have a significant impact on the overall physical health of their whole body. Some issues like lost or broken teeth and a misaligned jaw might hamper someone's ability to chew certain foods, talk without trouble, or smile proudly. A growing number of investigations are also showing a probable connection between periodontal disease and a range of other health conditions, like cardiac disease, diabetes mellitus, memory lapses, stroke, and some kinds of cancer. Maintaining a smile that's healthy can enable you to benefit from a better daily life and minimize your chances of developing a range of general wellness conditions.

LEARNING THE EMOTIONAL INFLUENCE OF A HEALTHY SMILE
More than having physical effects on the body, the wellness of the smile may also have a significant influence on your self-esteem and emotional wellness in general. A smile that looks attractive and feels clean encourages optimistic emotions and offers adults and children the self-assurance to laugh and speak to others without anxiety. In general, smiling might make your face look more pleasing and encourage an individual to feel more content and fresher. Numerous contemporary studies showcase the clear mental advantages of smiling. In fact, it's been demonstrated that smiling can promote happiness and physical wellness. If you have a healthy, luminous smile that you feel confident in, you are likely to smile more often, further enhancing your overall wellness.

HAVING ROUTINE DENTAL CARE IS VITAL TO ATTAINING GOOD ORAL HEALTH
To ensure that your smile is visually appealing and feeling clean, it's necessary to get routine dental cleanings and evaluations from a skilled Richmond, TX dental team. When administering routine treatments throughout these appointments, we will assess any indications of oral diseases that might require treatment to maintain a healthy and glowing smile. The plaque and food particles that pile up on the teeth have dangerous bacteria, which may lead to cavities and periodontal disease. If you have your teeth cleared of plaque twice each year, you can minimize your chances of needing expensive dental services and contracting problems associated with periodontal disease. Dental issues can also be detected and treated early on, creating a more beneficial approach to restoring your oral wellness. Getting routine dental care is a crucial part of making sure that your smile is in good condition each year.

CREATE A GOOD FOUNDATION TO ENCOURAGE YOUR DENTAL HEALTH TO THRIVE
Even when your enamel is attractive and the gumline properly frames your teeth, the wellness of your smile goes past its physical appearance. As a matter of fact, it's rarely sufficient to just ensure that the aesthetic appeal of the smile is in top shape. Instead, the underlying structures should also be well-maintained to allow for long-lasting dental wellness. A few oral conditions occur in areas in the mouth that can be difficult to reach. People can give their smiles a hygienic foundation by routinely taking care of their dental concerns, like periodontal disease, which impacts the jawbone and tissues that root the teeth in place. Since periodontal disease has been traced back to other physical health problems, eliminating this condition as early as possible might promote elevated dental and total wellness.

FIND A DENTAL OFFICE THAT MEETS YOUR INDIVIDUAL GOALS
The best way to make sure that your teeth are in tip-top shape is to partner with a dental practice that will meet your unique dental wellness needs. Our skilled dental practitioners in Richmond, TX are proud to provide a wide range of preventive and restorative dental procedures to allow you to get the smile that you've always desired and keep it in good condition for the future. Whether you need regular oral treatment for health management or require more extensive services to enhance your dental wellness, it's crucial to find dental practitioner who will give personalized care to encourage your future dental and total health.

Waterside Dental Care is committed to enhancing the dental health and lives of the numerous individuals we are honored to serve. We encourage you to get in touch with our dental staff to learn more about the ways we could help you attain the luminous, fresh smile you're entitled to. Individuals who have specific aesthetic needs for their smile or more serious oral health problems should contact our dentists and discover your possibilities for treatment. As it pertains to your total physical wellness, it's not too late to begin on the journey that gives you a radiant smile in addition to a better life.